Welcome letter from Rt Revd Dr Rose Hudson-Wilkin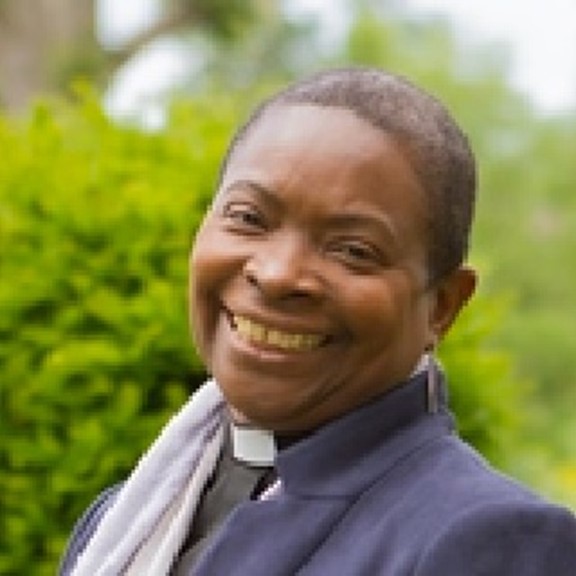 Dear Candidate,
I am delighted that you are interested in the role of Diocesan Secretary. Ours is the oldest diocese in England. Founded in 597, we stretch from Maidstone to Thanet, from the Isle of Sheppey to Romney Marsh. As well as villages, market towns and commuter-belt developments, we have 350 miles of coastline, historic ports and seaside resorts. Affluent areas sit next to pockets of major deprivation. We present an exciting and challenging mission context. We want, by God's grace, a people who are
confident & creative disciples of Jesus Christ
rooted in scripture & drenched in prayer
living gratefully, giving generously, caring for creation and sharing the gospel
growing in number & expectations – of God and ourselves
motivated by justice & love, open to the Spirit and ready for adventure!
As Bishop of Dover and the Bishop in Canterbury I have four priorities for my own ministry in the Diocese: prayer, Bible reading, generosity and evangelism. There is much to do, and I am heartened by the progress I see. We look for a flourishing future for our Church based on growth in discipleship, confidence and numbers. Our vision is Changed Lives → Changing Lives.
We are therefore looking for an excellent leader who will support this vision and be with us on our journey. As the Diocese's senior administrative officer, the post holder will give major input into strategic planning, help shape policy, and manage the work of the Diocesan Office. They will bring the key functions of the Diocese into an effective, modern and efficient team that serves and supports the parishes.
You will be an experienced and inspirational leader with a proven capacity to develop and lead a complex organisation. You will have a clear commitment to the aims and mission of the Church of England. You will have strong commercial acumen that approaches existing financial streams and develops new ones in a creative and effective way. You will have outstanding people skills and collaborate with a wide range of internal and external stakeholders. You will be able to hold the big picture and also command the detail. You will need boldness and confidence to engage with strategic questions with the heart of a servant.
This is an exciting, rewarding and highly challenging role that gives a unique opportunity to contribute to the Church's mission in East Kent. I hope the candidate brief gives you all the information you might need. There is more information about us on our website: https://www.canterburydiocese.org. If you believe that you have the necessary skills and experience, please contact Sarah Thewlis Graham Associates, the managing director of our Executive Search partners on 0207 850 4781 or email her at applications@thewlisgraham.com. She will be very happy to discuss this opportunity with you. God bless you.
Yours in Christ
Rt Revd Dr Rose Hudson-Wilkin