Welcome from Tamsin Jones, Chair of Governors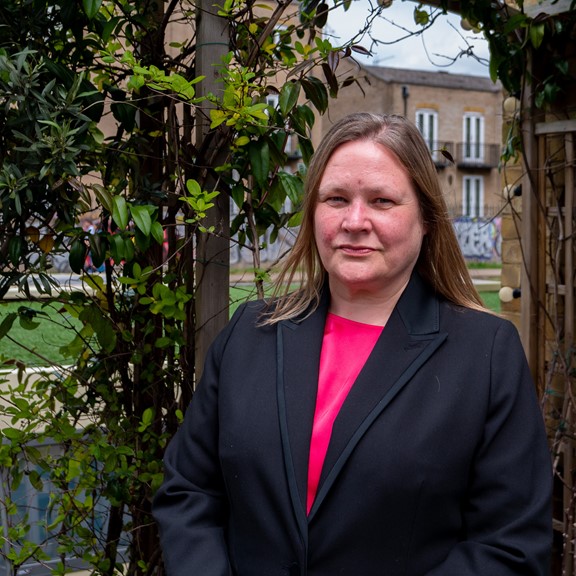 Dear Candidate
I am delighted that you have expressed an interest in applying to be a School Governor of Young Epilepsy. We hope that you find the information in this candidate brief and our website useful: https://www.youngepilepsy.org.uk
As an integral part of Young Epilepsy, a national charity that is the UK's major provider of services to children and young people with epilepsy and associated learning, emotional and behavioural difficulties, St Pier's School and College offers educational and residential provision to over 160 young people.
Set within 65 acres, our estate in Lingfield, Surrey includes St Piers School, a non-maintained residential special school for pupils aged 5 to 19, St Piers College, an independent specialist further education college for young adults aged up to 25 and adult residential provision. St Piers has pioneered an approach to education focused on developing empowered, happy young people, who can fulfil their ambitions in a nurturing environment that creates a sense of purpose and self-belief in the individual. We are proud of the history of St Pier's estate, its services for children and young people, and its place in the local community.
Childhood epilepsy can be frightening, isolating and often a misunderstood condition. There is a huge demand for information and support for parents and professionals and a need to improve access to, and quality of, health and education services. The Board of Trustees for Young Epilepsy is responsible for the overall governance of all the charity's objectives and specialist services including pioneering healthcare provision and championing the voice of the young person. The Board sets the strategic direction of the charity and is supported by the Education Governing Body (EGB) which is the strategic leader of St Piers School and College (including residential provision). The EGB has a vital role to play in making sure every learner receives the best possible education.
We are looking to recruit up to three School Governors with a range of skills and different life experiences. We are particularly keen to recruit individuals who are experienced educationalists and have experience of special educational needs and disability (SEND) provision and safeguarding. Ideally, with either a personal or professional connection or experience of epilepsy or another neurological condition, we are seeking to create a more diverse Board and welcome applications from all sections of the community, particularly from those who are currently under represented on the EGB and from diverse communities.
If this is a role that interests you, we would very much like to receive your application. You can find all the details on how to apply further along in this brief. If you have any further questions about the role once you have read this candidate brief please contact us on 0207 850 4781 or email: applications@thewlisgraham.com for a confidential conversation with Sarah Thewlis.
Yours sincerely,
Tamsin Jones
Chair of Governors