Welcome letter from Michael Vlasto Chair of The Fishermen's Mission
Dear Candidate
I am delighted that you have expressed an interest in applying to be a Trustee of The Fishermen's Mission. We hope that you find the information in this candidate brief and on our website useful: https://www.fishermensmission.org.uk/
Commercial fishing remains the most dangerous occupation in the British Isles. The Fishermen's Mission is the only charity that provides emergency support alongside practical, financial, spiritual and emotional care for fishermen both active and retired and their families.
The Council, consisting of up to 15 Trustees, is responsible for the overall direction of the charity and ensuring the Chief Executive and Senior Management team deliver services efficiently, effectively and legally. We are now looking for new trustees with a range of skills and different life experiences to join our energetic Council to help bring direction and focus to the delivery of vital provision in fishing communities. We are particularly keen to recruit trustees with specific knowledge of the Fishing Industry, Finance/Investment, Fundraising, Change Management and Diversity & Inclusion. Becoming a Trustee with The Fishermen's Mission is an exciting and fulfilling opportunity to make a real difference as well as learn new skills.
If this is an opportunity that appeals to you, and you have the skills set out in the job role and key responsibilities section in this candidate brief, we would very much like to hear from you. For a confidential conversation with Thewlis Graham Associates who are managing the process, please contact Sarah Thewlis, Managing Director on 0207 850 4781 or email applications@thewlisgraham.com. Sarah will be happy to discuss this opportunity with you and answer any questions you may have.
Yours sincerely,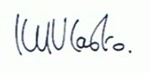 Michael Vlasto
Chair