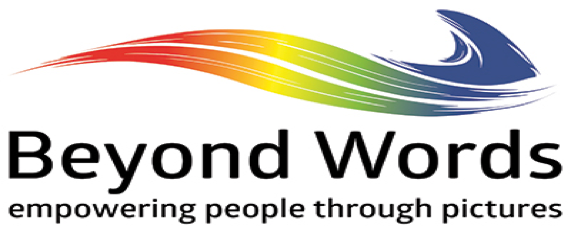 Welcome from Baroness Sheila Hollins - Chair
Dear Candidate,
Thank you for your interest in the role of Trustee at Beyond Words. I hope that you will find the information in this Candidate Brief useful. Please also visit our website: www.booksbeyondwords.co.uk
Beyond Words is a Charity that helps people with learning disabilities and autism to communicate better. People who can't read or who don't like written words are often very good at reading pictures. Our books tell a story, but they also let the reader tell their own story – the one they see in the pictures. Our books and our methodology place the reader in the driving seat of their own lives, encouraging them to share their own experiences and have a say in what happens to them and around them. In this way we help to raise aspirations and reduce inequalities.
Last year we appointed a new Chief Executive and have redefined our strategy to extend the reach of our book resources on a national and international scale, using digital means such as e-books and an App.
We are now looking for Trustees with marketing and digital skills, ideally in the heath and social care sectors, as well as a healthcare professional with learning disability experience at a senior level, to join our Board to help us realise this strategy. We particularly welcome trustees with experience of learning disability or autism in their family.
If you are looking for an opportunity to contribute, share the values of Beyond Words, and have relevant experience, we would very much like to hear from you.  Nick Wright, our Chief Executive, will be happy to discuss this opportunity with you and answer any questions you may have.
Yours sincerely
Baroness Sheila Hollins
Chair