Welcome letter from Dominic Pinkney and Martin Brookes, Chair and Chief Executive, London Plus
Dear Candidate,
Thank you for your interest in applying for the role of Chair at London Plus. London Plus supports and champions charities and community groups in London. It does this through networks, data, communications, as well as connections across the capital. We hope that this information pack excites you about getting involved in our future work.
Set up in its current form in 2019, London Plus found its feet, and demonstrated its purpose and value, in the pandemic. We are now building on this work as we develop a new strategy and look to support the breadth of charities and community groups across London. 
As well as drawing on the experiences and lessons of the last three years, the new strategy will think about how to develop and support networks more effectively. It will refine the existing narrative of the charity and, importantly, look to develop its funding model further to ensure long-term sustainability.
We are already a trusted partner of many organisations across all 32 boroughs in the capital, from local charities and community groups through to the Greater London Authority (GLA), London Councils, and our core funder, City Bridge Trust. Having these connections, strong networks, and an experienced and focused team, is important to our success.
Our Board is a key part of ensuring these connections and our reach remains strong. This includes their provision of good governance, checking our strategy and funding are sound, as well as helping through expertise, knowledge, and connections.
London Plus is a small but influential charity. The position of Chair is crucial to the success of the organisation and provides an opportunity for the right candidate to support London's charities and community groups through our work. The new Chair will bring energy and commitment to help us become the "go-to" partner in connecting London's charities, communities, policymakers, funders, and businesses.
If this sounds appealing, we would love to hear from you. For a confidential conversation with our recruitment partners, Thewlis Graham Associates, please contact Sarah Thewlis, Managing Director on 0207 850 4781 or email applications@thewlisgraham.com. Sarah will be happy to discuss this opportunity with you and answer any questions you may have.
Yours sincerely,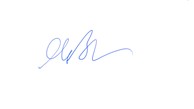 Dominic Pinkney and Martin Brookes
Chair and Chief Executive