ARCHIVE
Insights
February 2020 2020
Tuesday, 4 February 2020
The New Year saw three newspaper headlines about age. First, the revelation that over 65s will account for half of all employment growth in the next ten years– a "Job boom for older workers" boomed the Daily Express. Second, news that the fashion and beauty industry's "shameful side lining" of older consumers could cost it £11bn over the next 20 years - illustrating the growing importance of the "silver economy". And finally, headlines that an Oxford Don had won his age discrimination case about being made to retire at 69. Tim Whitaker is a consultant in strategic communications and public affairs and previously led communications and marketing at Director level for a range of national high profile organisations in politically sensitive areas. As a self-acknowledged junior baby boomer he's passionate about the need for a proper policy conversation about demographic trends and the future of work.
Wednesday, 12 February 2020
Life as a therapy dog in training… by Tracey Thompson, owner of Ollie the Therapy Dog
Wednesday, 12 February 2020
WELL-BEING - by Exon - senior kitten blogger My half-sister and I have been "volunteered" for this occasional blog. We are far from condoning this sort of high-handedness, but as you will see we have agreed to help out.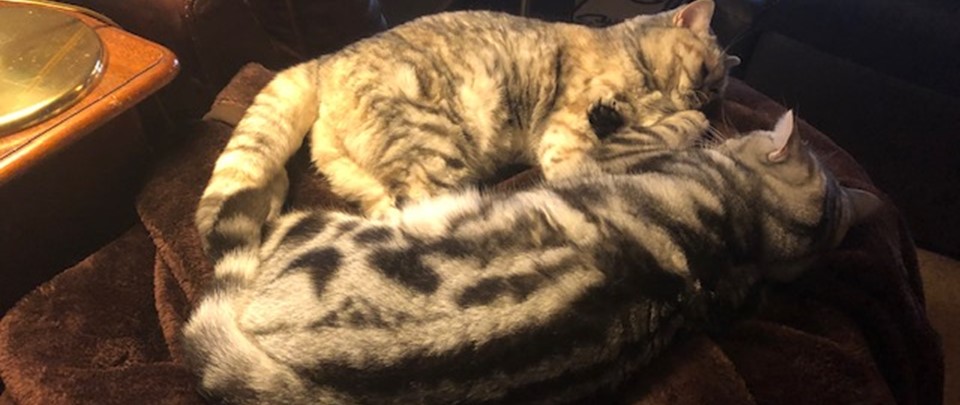 Wednesday, 12 February 2020
Key findings: Permanent staff appointments increase modestly... ...but temp billings fall for first time since April 2013 Permanent staff vacancies rise at quickest pace since last March The KPMG and REC, UK is compiled by IHS Markit from responses to questionnaires sent to a panel of around 400 UK recruitment and employment consultancies.