Home

/

International Day of Persons with Disabilities 3rd December 2022 (Disability)
International Day of Persons with Disabilities 3rd December 2022 (Disability)
International Day of Persons with Disabilities was proclaimed by the UN General Assembly in 1992 and aims to promote an understanding and focus on the dignity, rights, and well-being of persons with disabilities. It promotes awareness-raising and draws attention to the benefits of an inclusive and accessible society for all. The theme for this year is Transformative solutions for inclusive development: covering three interactive dialogues (International Day of Persons with Disabilities (IDPD) 2022 | DISD (un.org):
Innovation for inclusive development in employment

: discussing linkages between employment, knowledge and skills required to access employment for people with disabilities in a rapidly changing technological landscape and how assistive technologies can increase accessibility to employment and be mainstreamed in the workplace.

Innovation for disability inclusive development in reducing inequality

: discussing innovations, practical tools, and good practices to reduce inequalities in both public and private sectors.

Innovation for disability inclusive development in sport as an exemplar case

: a sector where all these aspects unite; sport as a good practice example and a site of innovation, employment, and equity.
The Equality Act 2010 defines a person as 'disabled' if they have a physical or mental impairment which has a substantial and long-term adverse effect on their ability to carry out normal day-to-day activities. In the UK, around seven million people of working age with a disability or long-term health condition, yet only about half of them are in work (Disability & Employment | Factsheets | CIPD).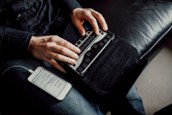 In their report on Disability and employment in the UK, the Office of National Statistics (ONS) found that between 2013 and 2019, the disability employment gap reduced; with the latest data showing roughly half of disabled people were in employment (53.2%) compared with just over four out of five non-disabled people (81.8%) based on the Labour Force Survey results (Disability and employment, ONS). When looking at only disabled people in work in 2019, more than a third cited their main impairment as a condition affecting the musculoskeletal system and more than one in five working disabled people cited a mental health condition as the main cause of their disability, consisting of depression, bad nerves or anxiety, mental illness, or other nervous disorders.
Ways to acknowledge Disability Day and cultivate an inclusive workplace
Create an accessible work environment – allow disabled people to have the same access to the workplace as their non-disabled colleagues by making reasonable adjustments such as wheelchair ramps/lifts, quiet rooms for noise sensitivity, Braille signage, adaptive desks/chairs and investing in Digital Accessibility Tools such as screen readers or speech recognition software, colour contrast checkers etc.
Join the Recruitment Industry Disability Initiative (RIDI) – an initiative to create disability confident employers by raising awareness and removing barriers to reduce the UK disability employment gap. You can use their resources and Disability Inclusion Calculator to see how you measure up and calculate your disability employment gap. Using the Clear Kitonline toolkit and Clear Assured self-assessment framework will also help you identify and remove any barriers in recruitment processes (https://ridi.org.uk).

Sign up to the Disability Confident Scheme and display the badge on adverts to show you encourage applications from disabled people – this scheme was developed by employers and disabled people's representatives to provide guidance, good practice and resources to help employers recruit from the widest possible pool of talent and demonstrate how all employees are treated fairly (Disability Confident - dwp.gov.uk)

.

Review recruitment methods – consider advertising jobs on websites and in publications designed for disabled people and make the adverts accessible, e.g., use text that a screen reader can understand instead of an image with text embedded into it, and use a large font in print adverts. Consider including a reasonable adjustment statement by offering documents in a more accessible format i.e., candidate briefs. Guarantee disabled people an interview if they meet the minimum criteria and publicise this in the advert with the two ticks symbol.
Host a training session – ensure all employees understand the importance of accessibility and support line managers to navigate conversations with employees and implement reasonable adjustments. The Chartered Institute of Personnel Development and the Department for Work and Pensions Disability Confident Scheme published a practical guide on recruiting, managing and developing people with a disability or health condition (Disability Confident and CIPD: guide for line managers - GOV.UK).
Arrange a talk, interactive workshop, or panel discussion – provide your employees with the opportunity to hear from inspirational figures who have overcome physical and mental hurdles to thrive in their respective sectors. View the profiles of these Disability Awareness Speakers | The Diversity & Inclusion Speakers Agency.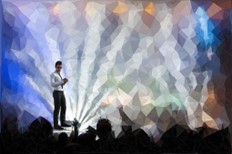 Maintain a flexible approach – concerning hours, location, homeworking/hybrid arrangements and making the necessary adjustments at home or in the office.
Acas advice hub– ensure employees with disabilities get the best support at work by accessing guidance and expertise (Disability at work | Acas).
Lizzy Turek
Client Research Associate