Things I did in lockdown - Learned to Play Blues Guitar
Friday, 24 July 2020
What I Did In Lockdown – Learned to Play Blues Guitar
Lockdown hit a week before I was made redundant, the final and long-expected stage of a merger process that had absorbed the previous 18 months.  I had planned to make the most of the forthcoming free time: visiting friends and family, watching sport, a break somewhere where the sun was warmer and the beer colder.  That was all shelved with the stay at home order.  I'd expected to spend more time at home, but perhaps not this much.
I had a pile of books to keep me occupied, and the flurry of webinars offered an unexpected boost to my CPD.  However, the shape of those early weeks of lockdown changed completely when I signed up for a six-week online course in blues guitar.
I first picked up a guitar when I was 15 and convinced I was a rock star in the making.  As I came to terms with the fact that was never going to happen, I played less and less.  I could never bring myself to part with my guitar, but it ended up in its case at the back of the wardrobe for more than 20 years.  I started again when I bought another, encouraged by my wife who thought I needed something to take my mind away from work.  Even so, it could sit untouched for weeks.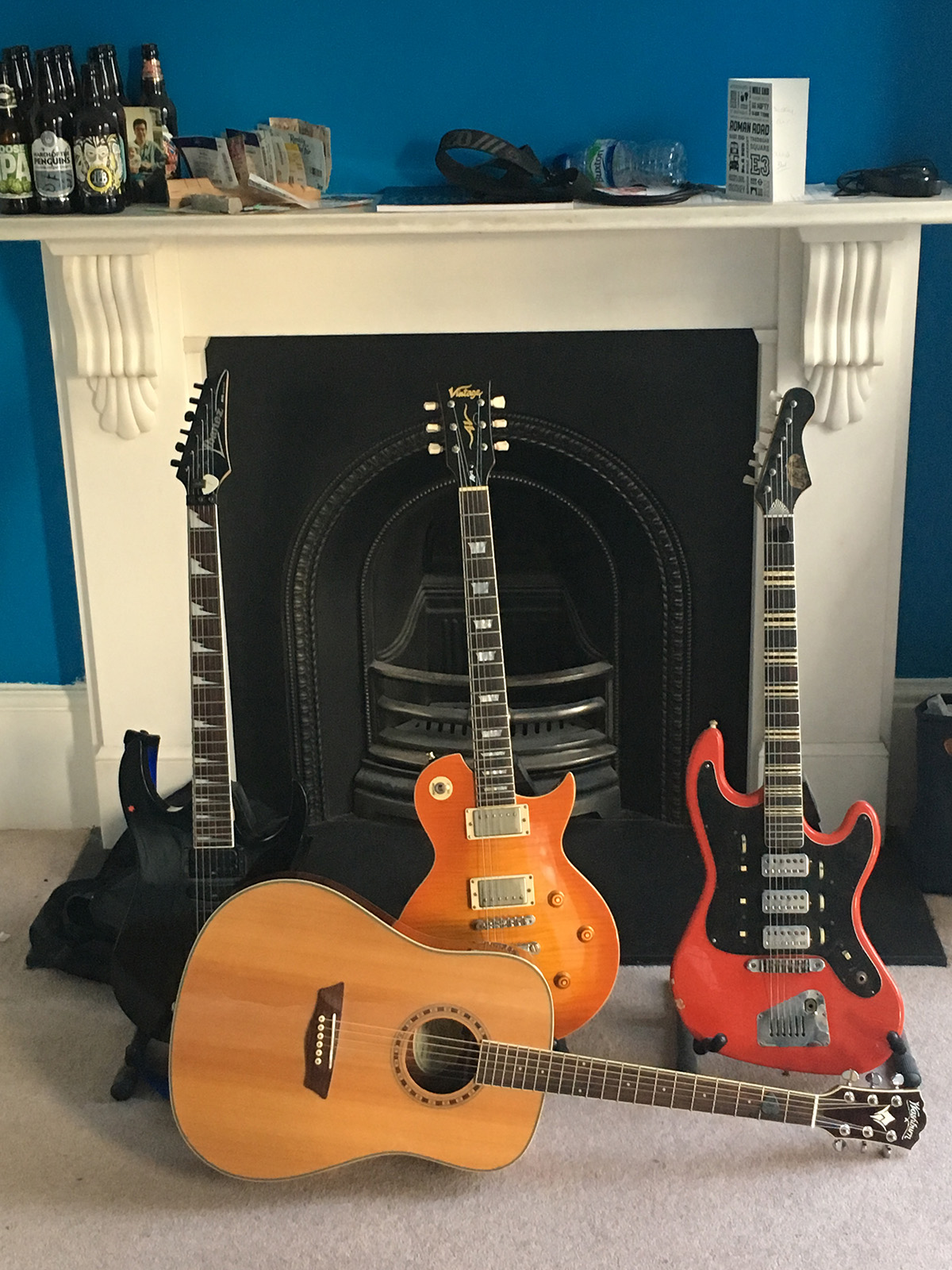 More recently, I had formed a musical partnership with a friend, and we had performed a few times at a local open-mic night.  I was very aware of my limitations and lack of sustained practice.  So when I saw the course advertised, it seemed an ideal opportunity to play and practice more and expand my repertoire.
Each week's topic focused on a different branch of American blues (Texas, West Coast, Chicago, Memphis, etc). The lessons consisted of a series of videos demonstrating three signature phrases (licks) and two rhythm guitar sequences from two featured guitarists who typified that style.  I had to learn and practice the licks and then apply them in an assignment, video-recording the submission for assessment by the course tutor, Ryan, an experienced session musician.  He provided video comments and feedback, and we had three face-to-face lessons over Skype.
I found I was way out of my comfort zone.  No matter how polished that week's assignment sounded when I practiced, as soon as I turned the camera on, red light fever took over.  Consequently, I delivered only one of the six assignments on time (my worst record in any academic setting).  I also struggled with the transcription task of working out a solo by ear. 
The real benefit was not the content of the lessons so much as the tuition around technique.  Ryan offered tips and suggestions for technical exercises to strengthen my hands and improve co-ordination which, as an entirely self-taught guitarist, I had never seen, as well as urging me to practice with a metronome to help keep to the time signature.  While these felt odd at first, as I became more comfortable with them, the effect was obvious. 
Two months later, I'm still averaging around two hours practice a day and continuing to see the benefit.  While I still haven't been able to rehearse with my partner, I have recorded and uploaded several backing tracks for her to sing along, and am working on some new additions to our setlist.  If – when – music venues and open-mics resume, I'm looking forward to testing my new confidence out on a live audience.
Richard "Blues Boy" Lambert is an experienced chief executive of membership organisations, whose mojo is definitely working.